A clean and healthy office is a successful office. Complete Office Supply provides all of the essentials necessary to keep your office running smoothly. We have an extensive variety of products at incredibly low prices. Let us help you secure a clean, organized work environment that will be sure to leave a positive impression on both clients and workers.

Bathroom, Breakroom and Cleaning Products
Did you know that the Complete Office Supply Bathroom, Breakroom and Cleaning division offers
INCREDIBLY LOW PRICING
And
AMAZINGLY LARGE VARITIES 
 Products we carry:
*If you don't have an account with us, make sure to log in as a guest to view our online catalog and to place an order!
Cleaning Supplies
Paper Towels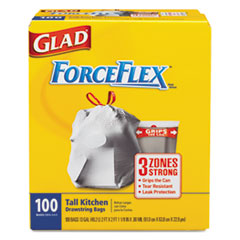 Waste Management
Best of all, FREE NEXT DAY DELIVERY
 to your office by our professionally trained drivers!
Here is a quick starting selection of some of our more popular items:
Georgia Pacific Preference Roll towels, 85 sheets per roll
GEP 27385RL
Price $1.46 Roll
Softsoap Anitbacterial Liquid Soap, 7.5 oz bottle
CPM 26017EAPrice
$2.89 Bottle
Genuine Joe All Purpose Cleaner, Trigger Spray Bottle, 32 oz size
GJO 10352
Price $4.07 Bottle
Kleenex Boutique Tissue Bundle, 3 Boxes Per Pack, 95 Sheets Per Box
KIM 21200
Price $7.40 Bundle